Man busted after shooting at police.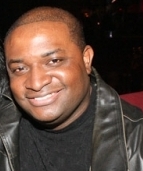 Blog King, Mass Appeal
MISSION, Kan. — Dylan Christopher Ruffin, 26, was thrown behind bars for shooting at police. Dylan's trigger-happy ordeal went down Friday afternoon at Highlands Elementary School in Mission, Kansas. According to police reports, a teacher's assistant was standing outside with a student around 1:30 p.m. That's when Dylan let his gat explode, forcing the employee and student to rush their asses back into the building. The school immediately went into lockdown. Law enforcement officials said Dylan fired at least 5 shots.
One bullet hit the school's front exterior wall.
Another shattered a window on a nearby minivan.
Police traced the gunfire to Dylan's residence across the street. When officers confronted him, Dylan fired a round of bullets at them. Fortunately, no cops were hit. But, Dylan somehow managed to shoot himself in the leg. A recalcitrant Dylan was placed in handcuffs and taken to the hospital.
Dylan faces three counts of aggravated assault on a law enforcement officer and one count of criminal discharge of a firearm at a dwelling or structure. Teachers and students said they're relieved.
School is back open.
Share your thoughts below.