Negligent mother and boyfriend arrested, charged after baby wandered the streets
Unfit mother left baby with lil boy.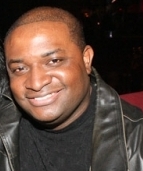 Blog King, Mass Appeal
EVANSVILLE — Latisha Patterson, 30, was thrown behind bars after police found her 2-year-old daughter wandering outside alone, late at night, in 30-degree weather, wearing nothing but a diaper. The forlorn ordeal transpired Sunday night at Cedar Trace Apartments in Evansville, Indiana. Word on the street claims Latisha took her negligent ass out for a night on the town. Instead of remunerating a responsible babysitter, the slipshod damsel left her 2-year-old daughter with her young son who was under the age of 14.
While watching a movie, the boy dozed off.
When he woke up, his baby sister was gone.
It's a troubling report of child neglect, allegedly happening at Cedar Trace Apartments. Evansville police responded to the complex Sunday hours apart for reports of two children including a two year-old child, walking in 30 degree temperatures.https://t.co/vmNrJvNR2Q

— Amanda Porter 44News (@APorter44News) March 6, 2019
Fortunately, a neighbor noticed the half-naked child wayfaring through the apartment complex and called police. The little girl was topless, wearing only a diaper. Again, the temperature was around 30 degrees. She could've easily caught pneumonia. A damn shame.
Police arrived at Latisha's residence around 11 p.m.
The remiss mom was nowhere to be found.
Officials with the Indiana Department of Child Services were eventually summoned to take the child into custody. A few hours later, around 4 a.m., police were called back to Latisha's pad amid reports of domestic violence. Latisha and her boyfriend, Joe Moore, reportedly punished the little boy by whuppin' his ass and throwing him out in the street.
When officers arrived, the kid was standing in the middle of the parking lot "crying and very upset." He was topless too, wearing nothing but pajama pants. Apparently, this family has an issue being fully dressed. As police began to interrogate Latisha, Joe intervened by cussin' out the cops.
Officers responded by beating his black ass then slapping on handcuffs. Joe's mugshot shows a black eye and several lacerations. So you can tell he got spanked pretty good.
Joe was charged with disorderly conduct and resisting arrest.
Latisha was hit with a preliminary charge of child neglect.
Does she deserve to keep her kids?
Share your thoughts below.