Snoop Dogg rips Lakers on Twitter.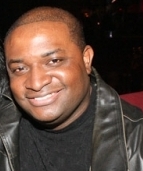 Blog King, Mass Appeal
LOS ANGELES — The Los Angeles Lakers are so bad, Snoop Dogg is offering to give up his VIP booth at the Staples Center for a measly $5 bucks. Minutes after the Lakers' mortifying 118-109 loss to the last place Phoenix Suns, the 47-year-old rapper launched a profanity-laced tirade on Twitter — calling for the immediate dismissal of head coach Luke Walton and several players. Look, it's paradigmatic for rabid fans to vocalize doom-monger reactions following a loss. But, the Dogfather may have crossed the line when he referred to LeBron James' teammates as "slaves" who belong on a slave boat. Damn, that's cold.
"Bad year man… It was terrible watching my Steelers play this year. And it's fucking terrible watching my Lakers play," Snoop said in the video. "Somebody gotta go. Fuck the shit. Somebody gotta go. As a matter of fact, a lot of niggas gotta go — starting with the coach."
"This shit ain't gonna work," Snoop continued. "This is not the LA way. Ship all them niggas out. Get a slave ship and ship all them sorry motherfuckas the fuck outta here. Sick of this trying to act like it's gonna be alright, it's gonna be cool, they gonna figure it out, they gonna grow."
"These sorry mothafuckas ain't gonna do shit. Get LeBron some fuckin' help because these goofballs ain't gonna do shit. They sorry. They fuckin' suck. I'm selling my fuckin' booth right now. I got a booth for the next two years, three years. This year y'all can have it."
"Five dollars for the mothafuckin' booth to the Lakers game."
"Five dollars is the price. Anybody can have it."
"All the homies hit me. Blow me up right now!"
What's your take?
Did Snoop go too far?
Is the rant justified?
Share your thoughts below.