Jackson docuseries details molestation.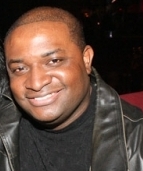 Blog King, Mass Appeal
SANTA BARBARA — "I said you wanna be startin' somethin.'" As many of us continue to convalesce over Lifetime's "Surviving R. Kelly," HBO aired Michael Jackson's "Leaving Neverland" docuseries on Sunday and, as anticipated, it's "must-see TV." Alleged victims Wade Robson, 36, and James Safechuck, 40, said the late singer sexually assaulted them several years ago when they were child dancers. Robson is a choreographer who's worked with pop stars Britney Spears and Justin Timberlake.
"He was one of the kindest, most gentle, loving, caring people I knew," Robson said. "He helped me tremendously. He helped me with my career. He helped me with my creativity, with all of those sorts of things. And he sexually abused me for 7 years."
Safechuck claims Mike coerced him into rehearsing in the nude.
"He would run drills with me where, you'd be in the hotel room, and he would pretend like somebody was coming in, and you had to get dressed as fast as possible without making noise," said Safechuck who met Mike on the set of a Pepsi TV commercial when he was 10-years-old.
"So not getting caught was a big [deal], like, just kind of fundamental. It was very much a secret, and he would tell me that if anybody found out, his life would be over, and my life would be over."
Safechuck then claimed Mike concocted barriers to keep him away from his family. "At the same time the sexual relationship is growing, he's working on pushing you away from your parents," Safechuck said. "Or pushing you away from everybody else, and… it feels more like… it's just you and him."
In addition to Robson and Safechuck, the docuseries alleges Mike had sexual indecencies with Brett Barnes and "Home Alone" actor Macaulay Culkin. Barnes and Culkin declined to appear on the show. But, both deny any wrongdoing took place.
"Not only do we have to deal with these lies, but we've also got to deal with people perpetuating these lies," Barnes tweeted. "The fact that they fail to do the small amount of research it takes to prove these are lies, by choice or not, make it even worse."
Like R. Kelly, Mike settled several sexual assault cases out of court — leading many to believe he's a pedophile. Millions of viewers tuned in Sunday night.
Oprah Winfrey, who conducts the interviews, is catching hell from irate fans.
Mike's family is suing HBO for $100 million in damages.
Do you believe the alleged victims?
Is Mike guilty in your eyes?