Queen Latifah stands by 'Empire' thespian Jussie Smollett despite his bogus claim
Latifah stands by Jussie Smollett.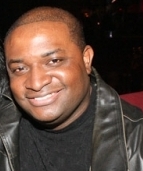 Blog King, Mass Appeal
NEW YORK — "U.N.I.T.Y!" In the verdict of public court, former "Empire" actor Jussie Smollett is guilty of falsifying a police report to besmirch the portrayal and reputation of Donald Trump supporters. Queen Latifah, however, believes different. During a recent conclave on "Through Her Eyes," the 48-year-old rapper said she's gonna stand by Jussie's lying ass until she sees conclusive evidence of iniquity. "[Jussie] has always been someone who cares about people, who cares about others, and who's very kind, and who's always been cool and sweet," Latifah told host Zainab Salbi. "So, until I can see some definitive proof — which I haven't seen yet — then, you know, I gotta go with him until I see otherwise."
Um, Latifah… definitive proof exists.
Police found plenty of undeniable evidence in conjunction with raw surveillance footage.
Queen Latifah says she's standing by Jussie Smollett until she sees "definitive proof" https://t.co/BCn7kBSQn0 pic.twitter.com/5scoRDMrtT

— The Hill (@thehill) March 5, 2019
Jussie was recently charged with a felony after police determined he remunerated Nigerian brothers Olabinjo and Abimbola Osundairo to stage a phony hate crime in frigid weather, outside a Subway deli at 2.a.m. in Chicago. The Nigerians impersonated MAGA supporters during the attack.
Jussie, who's out on a $100,000 bond, swears he's innocent.
The gay rascal was released from "Empire" shortly after the arrest.
Do you agree with Latifah?
Was Jussie set up?
Share your thoughts below.