Roseanne hammers #MeToo movement.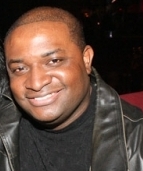 Blog King, Mass Appeal
NEW YORK — Count Roseanne Barr among those who's unimpressed with the #MeToo movement. During an interview with conservative commentator Candace Owens, the 66-year-old comedienne called the #MeToo phenomenon a "witch hunt" before labeling sexual assault accusers a bunch of "hoes." Embattled entertainers R. Kelly and Bill Cosby would certainly agree. The one-on-one conclave was shown during Sunday's episode of "The Candace Owens Show."
When asked why women continue to crash at men's hotel rooms late at night, Roseanne replied: "If you don't run out the room … but you stayed around because you're like, 'I thought maybe he was going to give me a writing job,' well, you ain't nothing but a ho."
The vociferous dame then drew parallels between #MeToo victims and white supremacy, saying accusers are "pretending that they didn't go to trade sexual favors for money." Roseanne, who was fired from her self-titled ABC reboot in May, showed no contrition for alleged victims.
In her eyes, they simply got what they deserved.
"I know a ho when I see one," Roseanne said.
"They need to be called out …That's privilege too – ho privilege."
As the confab heated up, Roseanne took a few shots at Senator Kamala Harris. First, she nicknamed her "Kama Sutra Harris." Then she poked levity at Harris' past relationship with ex-San Francisco Mayor Willie Brown. "We all know what she did," Roseanne cracked.
"She slept her way to the bottom."
Roseanne also had a few choice words for Dr. Christine Blasey Ford who accused Supreme Court Judge Brett Kavanaugh of sexual misconduct. "She should be in prison," Roseanne said before claiming Dr. Ford used "white woman privilege" to elude jail time.
"Women are encouraged to be conniving," Roseanne said.
"Conniving little wimps," Candace concurred.
Do you agree with them?
Are alleged victims being coddled?
Share your thoughts below.