Millennial athletes complain too much.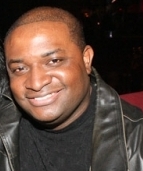 Blog King, Mass Appeal
LOS ANGELES — For the first time in his Hall of Fame career, LeBron James got booed at home on Monday. During the final moments of the L.A. Lakers' 113-105 loss to the L.A. Clippers, disgruntled fans rained down a loud chorus of boos on King James. To add insult to calamity, there were also thunderous chants of "Kobe, Kobe!" The churlish serenade was so glaring, a heartbroken James told reporters it may be time to limit his minutes the rest of the season. He's probably right.
After all, LeBron, 34, is getting old and it's starting to show on the basketball court. Last night, ESPN aired clips of King James taking multiple plays off on defense. LeBron is also dealing with a series of old man-type injuries, most notably torn testicles and an aching penis.
When asked if he should shut it down going forward, King James replied: "You kind of look at the rest of the games, and look at the percentages of what's going on there in the future, and see what makes more sense for not only me, but the team itself as well."
What the hell?
Never thought I'd see the day.
It's early March and LeBron is thinking about phoning it in.
Unbelievable.
Prior to coming to the Lakers as a free agent last offseason, King James appeared in 8 straight NBA Finals. But that streak may be coming to an end because the Lakers are nowhere near playoff contention. Not sure what's going on, but there's something wrong with today's athletes.
While speaking at the MIT Sloan Sports Analytics Conference on Friday, NBA commissioner Adam Silver said many of his star players are generally unhappy. Keep in mind… "star players" in the NBA earn roughly $35 million per year, yet they're still dissatisfied.
Hell, King James is gettin' close to $40 million and he's ready to go on vacation.
"When I meet with them, what surprises me is that they're truly unhappy," Silver said. "A lot of these young men are generally unhappy. The reality is that most don't want to play together. There's enormous jealousy amongst our players."
Silver has a point.
Boston Celtics point guard Kyrie Irving is such an asshole, his teammates can't stand him. The proof is in the pudding. Every key stat indicates the Celtics perform at a higher level with Irving out the lineup.
After being selected with the No. 1 overall pick in the 2017 NBA Draft, former Philadelphia 76ers guard Markelle Fultz caved under pressure and forgot how to shoot. He was recently traded to Orlando, but he's close to being out the league. Fultz and his agent are trying to save face by blaming a mysterious shoulder injury. But there's nothing wrong with Fultz's joints. His issues are mental.
Everybody knows it.
Also, several free agents have declined contract offers from Magic Johnson and the Lakers because they don't wanna play with LeBron. Can't blame 'em. The passive aggressive James is known for throwing teammates under the bus after every loss.
The NFL suffers from similar egotistical ailments.
Disgruntled halfback Le'Veon Bell turned down $15 million to play for the Pittsburgh Steelers last season because he's seeking mo' money. You heard me right. I didn't stutter. That rapacious negro said $15 million wasn't enough. His teammate, Antonio Brown, is the biggest crybaby in the NFL.
Check this out: With a playoff berth on the line, Antonio skipped the team's season finale because quarterback Ben Roethlisberger refused to kiss his ass. Rather than show up in pads ready to play, Antonio paraded the sideline in a mink stole while his teammates busted their asses on the gridiron.
The Steelers are in the process of trading Antonio.
Only problem is he's such a jackass, nobody wants him.
The same thing transpired with wide receiver Dez Bryant last year.
He's now out of football.
During Tuesday's edition of "First Things First," NFL Hall of Famer Cris Carter called millennials a failing generation, saying more young people are dependent upon anxiety medications than ever before. Hate to bring race into this. But the common denominator is spoiled black men.
Keep in mind, many grew up with nothing.
Now they have it all, and it's damaging their mindsets.
The bible talks about what transpires when you give a fool lots of money.
It makes he or she a bigger fool.
When juxtaposed against other ethnicities, black athletes appear to be more impacted by avarice. Not sure this is curable for one reason: Wealthy owners continue to reward negroes for being bumptious. In a perfect world, Antonio and his hubristic peers would embrace humility.
Share your thoughts below.