Madea's last film generates cash.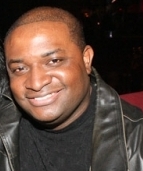 Blog King, Mass Appeal
ATLANTA — Tyler Perry's "A Madea Family Funeral" brought in a satisfactory $27 million in domestic box office sales on opening weekend, becoming Perry's second highest grossing film ("Madea Goes To Jail" reeled in $41 million). Madea is now done, finished, kaput. Prior to release, Perry said her 10th installment will be her last. That means no more cross-dressing. No more farting. No more weed puffin.' No more "Halleluyer!" It's over. But should it be?
Personally, I'd like to see Perry continue the Madea series on Netflix. There's obviously a horde of Mabel Simmons fans who can't get enough of her cantankerous deportment. Besides, if reader reactions are an indicator, viewers don't want to see the pistol-packin' granny ostracized.
If it ain't broke, don't fix it… right?
Perry could be making a huge mistake by deep-sixing his elderly alter-ego.
He may want to rethink his position.
Share your thoughts below.