She's Gotta Have It returning for No. 2.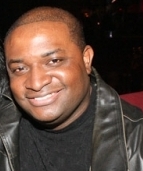 Blog King, Mass Appeal
NEW YORK — It's about time. Brooklyn diva Nola Darling is back for mo' hanky panky! After a 14-month hiatus, the promiscuous damsel will resume her inglorious manipulation of the male species in season two of Spike Lee's "She's Gotta Have It." The amorous reboot, billed as a "rousing celebration of female empowerment," will premiere May 24th on Netflix. Damn, must feel good to be Spike these days. The 61-year-old film director recently took home his first career Oscar Award. Now he can shift his immediate focus to Nola's sophomore campaign.
Based on the 1986 romantic comedy, "She's Gotta Have It" chronicles the evasive struggles of Nola Darling (DeWanda Wise) who satisfies her sex addiction through a quartet of open relationships. As a matter of fact, the poetic babe practices safe intercourse with 'Three Men and a Lady.'
Nola's four sex partners are: Mars Blackmon (Anthony Ramos), Greer Childs (Cleo Anthony), Jamie Overstreet (Lyriq Bent) and lesbian lover Opal (Ilfenesh Hadera).
Season two will consist of 9 enthralling episodes.
Are you excited?
Gotcha K-Y Jelly ready?
Watch the preview.
Share your thoughts.