R. Kelly busted, hasn't seen kids.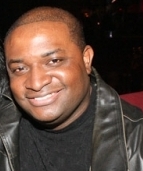 Blog King, Mass Appeal
CHICAGO — "I believe I can cry." R. Kelly didn't pay his child support. Now he's back in jail. According to the Cook County Sheriff's Office, the 52-year-old vocalist was taken into custody Tuesday night after he failed to satisfy his $161,000 child support obligation to ex-wife Drea. Kelly's bad habit of skippin' out on child support payments is hardly a surprise. After all, word on the street claims he ain't seen his  kids in two years. As he posed for a mugshot, a remorseful Kelly told police he's destitute and Drea is to blame.
The child molestin' rascal used to be worth $150 million. Now he has $350,000 to his name. "How can I pay child support if my wife is destroying my name and I can't work?" he explained. "How can I take care of my kids?" Even though he's broke as a joke, the R&B icon expects to give a partial payment soon.
"He came here in good spirits, expecting to walk out," said publicist Darrell Johnson. "He came here to … make some arrangements with what he had, I think it was $50,000 or $60,000 that he was willing to pay."  When asked to narrate Kelly's post-jail disposition, Johnson replied: "Depressed, deflated, upset."
Kelly's arrest transpired on the same day his interview aired on CBS. The "Bump n' Grind" singer, who swears he's guiltless, sat down with host Gayle King to give a tearful elucidation on his indictment for 10 counts of aggravated criminal sexual abuse. Look, I'm confiscating Kelly's playa's card because under no circumstances should a grown man cry on national television.
Save that sh*t for the bathroom mirror.
Two members of Kelly's harem, Joycelyn Savage and Azriel Clary, were also queried by Gayle. Both claim Kelly is being set up for pecuniary reasons. One said her father encouraged her to "take sexual videos" with Kelly to use as blackmail. Do you believe them? Is Kelly being set up?
Share your thoughts below.