Dude jailed for brandishing gun.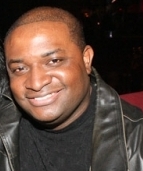 Blog King, Mass Appeal
WEST PALM BEACH — "Say hello to my little friend!" Christopher Freeman, 27, had his gun-toting ass thrown in jail on Monday for showing up at Bear Lakes Middle School with a loaded AK-47 rifle after his son called to complain about a teacher shoving him. The felonious ordeal went down in West Palm Beach, Florida. Freeman, who's bound to a wheelchair, faces charges of aggravated assault, possessing a weapon on school property, and disturbing the peace. According to officials at the Palm Beach County School District, Freeman's son video-called him in tears, claiming the teacher "slammed him."
Freeman told police he saw an adult grapple his son before the call concluded, prompting him to pack his gat and roll out. Word on the street claims the teacher hid like a little bitch when Freeman showed up. The belligerent dad told staff members everybody's gonna die if he can't speak with his son.
Even though he went about it wrong, can you blame Freeman for defending his son?
Share your thoughts below.