Jussie Smollett facing 16 counts.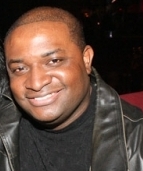 Blog King, Mass Appeal
CHICAGO — "It feels like a felony everyday. Hey Jussie! Hey Jussie!" If you're an entertainer in Chicago, now is not the time to commit a crime. Between R. Kelly and Jussie Smollett, Cook County prosecutors are busy as hell. Kelly, who recently cried on CBS, faces 10 felonies linked to sexual assault. Now we've learned Jussie has been indicted on 16 felonious counts of disorderly conduct. That's one charge per each lie he told.
If convicted, he could receive up to 64 years in prison.
Jussie is in deep, deep trouble. Law enforcement officials are obviously rankled for expending hundreds of man hours on a f*ckin' hoax. Mark Geragos, Jussie's attorney, called the indictment "prosecutorial overkill." He believes his client will be vindicated. "This redundant and vindictive indictment is nothing more than a desperate attempt to make headlines," Geragos said.
'Empire' actor Jussie Smollett has been indicted on 16 felony counts after he told police he was a victim of a racist, homophobic attack https://t.co/jndN1DQp3e pic.twitter.com/4bfUln76j9

— CNN Breaking News (@cnnbrk) March 8, 2019
Back in January, Jussie told police he was assaulted by a pair of racist, homophobic, MAGA hat-wearing, Donald Trump supporters outside a Subway deli, in frigid weather, around 2 a.m. in downtown Chicago. Jussie also accused the suspects of bespattering bleach all over his epidermis before tying a noose around his cervix. The spiel makes about as much sense as a thug wearing Skechers.
While conducting their investigation, police stumbled across a surveillance video that shows Nigerian brothers Ola and Abel Osundairo working in cahoots with Jussie. During the interrogation process, Ola and Abel started snitchin' like bitches — telling investigators Jussie provided a remuneration of $3,500 to stage the spurious incursion.
Jussie, 36, was consequently arrested and charged with one felony. Now it's up to 16 counts, thanks to a grand jury modification. The gay actor was also suspended from "Empire" and he's receiving zero calls for new work. Jussie's entire life has come crashing down over a lie.
A damn shame.
Share your thoughts below.