J Lo and A-Rod getting hitched.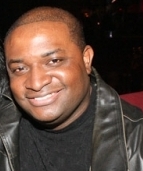 Blog King, Mass Appeal
LOS ANGELES — Jenny from the block just got a shiny new rock! After two years of bangin,' former Major League Baseball star Alex Rodriguez popped the question to singer Jennifer Lopez and she said "yes!" But there's a caveat. It'll be J Lo's fourth marriage and A-Rod's second. Alex, 43, and Jennifer, 49, shared the electrifying news on Instagram with a pair of concomitant posts that shows off J Lo's million dollar engagement ring. Jennifer's news feed was illustrated with a concatenation of heart emojis.
A-Rod's dispatch was captioned with "she said yes."
Prior to that, Alex disseminated Bianca Sparacino's definition of "Soulmate" that reads: "A soulmate isn't someone who completes you. No, a soulmate is someone who inspires you to complete yourself. A soulmate is someone who loves you with so much conviction, and so much heart, that it is nearly impossible to doubt just how capable you are of becoming exactly who you have always wanted to be."
Awwwwwww, isn't that cute?
Think I'm gonna cry.
The couple's wedding plans and date of matrimony, however, weren't announced.
Former MLB star Jose Canseco has accused A-Rod of cheating on J Lo.
Will their marriage last?
Should they wait and date a little longer?
Share your thoughts below.