Freeda Foreman, kid of George Foreman, committed 'suicide' in Houston, Texas
George Foreman's daughter is dead.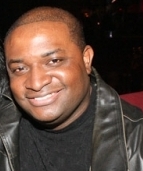 Blog King, Mass Appeal
HOUSTON — Former boxing champion George Foreman woke up Friday morning with ten beautiful children. Now it's down to nine. That's because a family member discovered the cadaver of ex-middleweight boxer Freeda Foreman on Saturday inside her home in Houston, Texas. Investigators confirmed she committed suicide via asphyxia by hanging. She was 42. Like her dad, Freeda was a damn good boxer. During a limited sample in the early 2000s, she went 5-1 with a trifecta of knockouts.
Freeda Foreman, daughter of former heavyweight champ George Foreman, died at 42.

Her Twitter bio reads: "Aside from my love of family, being a good mother, wife, and friend, I aspire to make a positive difference in our American criminal justice system."https://t.co/Kd1lqRcU9S

— New York Daily News (@NYDailyNews) March 10, 2019
Freeda's success inside the ring is hardly a surprise because she studied under one of the best. George, 70, won an Olympic gold medal back in the day. He also locked horns with several boxing greats in a lengthy list that includes Muhammad Ali, Joe Frazier and Ken Norton.
George has spent the majority of his retirement marketing his self-titled barbecue grills.
Freeda leaves behind 2 daughters and 3 grandchildren.
Rest in peace babygirl.
You're gone, but not forgotten.
Share your thoughts below.