Pneumonia almost murdered Whoopi.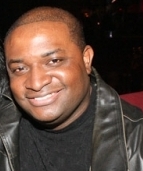 Blog King, Mass Appeal
NEW YORK — Talk show host Whoopi Goldberg hasn't been on the set of "The View" for over a month. But she has a damn good excuse. The veteran moderator almost died from pneumonia. "I am up and moving around, not as fast as I'd like to be, but I'm okay, I'm not dead," Whoopi quipped while appearing via video on Friday's episode. "Here's what happened: I had pneumonia and I was septic. And yes, I came very, very close to leaving the earth. Good news — I didn't. Thank you for all your good wishes, all of the wonderful things that people have been saying. Even people who are not huge fans of mine have actually said nice things about me."
Whoopi's last appearance on "The View" was February 6th. But she's anticipating a homecoming in the near future. Whoopi does the show with co-hosts Joy Behar, Sunny Hostin, Abby Huntsman, and Megan McCain. "Ladies, I can't wait to see ya'll," Whoopi added.
"This has been interesting and I'll tell you about it when we're all at the table. See you soon!"
If there's anybody who can overcome a near fatal illness, it's Whoopi. If you recall, the 63-year-old Oscar winner was a welfare mother in 1984 before her acting career suddenly took off. A year later, Whoopi's character — Celie Johnson — persevered through a series of "Color Purple" ass whuppins from deranged husband Albert (aka Mister).
Pneumonia ain't sh*t compared to that.
Share your thoughts below.