Michael Jackson losing supporters.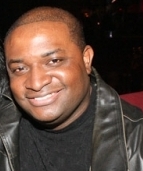 Blog King, Mass Appeal
LOS ANGELES — Despite being buried six feet deep, Michael Jackson is receiving R. Kelly-esque treatment. Since the release of the controversial HBO documentary "Leaving Neverland," several artists, radio stations and entertainment entities have jettisoned Jackson's images and music. The #MuteMichaelJackson campaign is also gaining momentum. "Leaving Neverland" focuses on the asseveration of Wade Robson and James Safechuck, both of whom are accusing Jackson of committing sexual indecencies when they were children. Safechuck claims the moonwalking legend coerced him into rehearsing in the nude.
Robson swears Jackson sexually abused him for 7 years.
Oprah Winfrey, who's also a rape victim, is the show's moderator.
Here's a condensed list of those who've chosen to sever ties with Jackson:
1) Rapper Drake erased the track "Don't Matter To Me" featuring Jackson from his latest set.
2) The Los Angeles Lakers no longer play "Beat It" during in-game festivities. Instead, they've replaced Jackson's song with hits from Nirvana and Chuck Berry.
3) The Simpsons cartoon show has deleted an episode that features Jackson.
4) Also, several major radio stations have stated they will no longer play Jackson's music.
Speaking of Oprah, the 65-year-old television mogul is catching hell from Jackson supporters. Comedian Mo'Nique is one of 'em. In her recent YouTube podcast titled "Open Relationship," Mo'Nique lambasted Oprah for involving herself in the docuseries.
"Here's a man that was found 'not guilty' in the eyes of the law and you wait 10 years after this man was deceased to now do an interview?" Mo'Nique said in the video. "For me, it's disheartening. That man welcomed you in his home…"
"When we're calling someone a molester and they're no longer here, [that's] a major problem," Mo'Nique continued. "[He was] found not guilty, then you come back and allow these two men to get on your platform and tell this story, and that man cannot defend himself, who does that?"
Mo'Nique's denunciation comes as no surprise.
The 51-year-old Oscar winner is still pissed at Oprah for having her blacklisted from Hollywood 10 years ago. Mo'Nique may have ostracized herself permanently when she said Oprah, Tyler Perry and Lee Daniels can 'suck her dick' during a concert performance.
That being said, do you agree with Mo'Nique?
Is Oprah a traitor?
Are companies and entertainers justified in rebuffing Jackson's music?
Share your thoughts below.