Panthers lineman gets knocked out.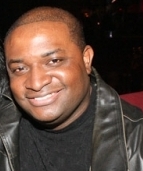 Blog King, Mass Appeal
AUGUST, Ga. — "You got knocked the f*ck out!" Carolina Panthers guard Taylor Hearn got involved in a bar fight on Thursday in August, Georgia — roughly one hour from his hometown of Williston, South Carolina. Hearn, who's 6-foot-4 and weighs 315 pounds, had a sizable strength advantage. But it didn't matter. The Falstaffian lineman got knocked out cold after suffering a wicked right hook to his countenance. To compound matters, TMZ caught the entire ordeal on video and it's gone viral.
Raw surveillance footage shows a drunken Hearn quarreling with a couple of punks on the street. Seconds later, a bout of fisticuffs ensued. That's when Hearn got cracked in the jaw, rendering him impuissant. Police were dispatched to the scene. But no arrests transpired.
Hearn, who signed with the Panthers as an undrafted free agent, just completed his rookie season. Getting leveled on video is a mortifying look for a man tasked with protecting franchise quarterback Cam Newton. Team officials released the following statement:
"We are aware of the video, and have been in contact with Taylor and the league about the incident. We will have no further comment at this time."
What's my take?
I think the Panthers should cut Hearn for two reasons:
He got his ass kicked by a smaller pedestrian.
If I'm Cam Newton, I wouldn't want a Charmin soft lineman blocking for me. There's too much at stake healthwise. My offensive line must be comprised of some hardcore mothaf*ckas.
Watch the video.
Share your thoughts below.