R. Kelly's harem possibly suicidal.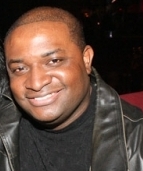 Blog King, Mass Appeal
CHICAGO — Ride or die? Law enforcement officials in Chicago were expedited to R. Kelly's Trump Tower condominium on Tuesday amid reports of an apparent "suicide pact" held between inculcated vixens of Kelly's harem. The allegation, however, proved to be a spurious alarm. The only thing dead is Kelly's career. According to police reports, dispatchers were contacted by an anonymous caller who claimed Azriel Clary, Kelly's girlfriend, and "four other women, who are victims of R. Kelly, are planning to carry out a suicide pact at one of the condos at Trump Tower."
The caller, however, couldn't specify a unit number. Didn't matter. Emergency crews arrived at the residence around 5:30 p.m. to conduct a wellness check.  The results came back positive. "It is offensive that anyone gives this any credibility," said Steve Greenberg, Kelly's attorney.
This ain't the first time someone has accused Kelly's seraglio of harboring suicidal postulations. If you recall, prior to the airing of Lifetime's "Surviving R. Kelly" docuseries, alleged victim Lizzette Martinez told People Magazine she experienced the consternation first hand.
"I was the beginning of the predatory behavior," Lizzette explained. "I met him after he married Aaliyah. I had it bad but what I hear today is that he's taking this to a whole other level and I'm so worried about the young women in the house."
"I mean my anxiety is constantly through the roof because I hear the parents, I hear there's a plan in place," Lizzette continued. "If something goes down, they're all going to take pills and kill [themselves]… I just don't understand it and I'm so worried about them."
"It just breaks my heart. I'm so angry with him."
A few days ago, Azriel and Jocelyn Savage came to Kelly's defense during a sedentary conclave with CBS news anchor Gayle King. Both remain adamant Kelly is being set up. Do you believe them?
Share your thoughts below.