Captain Marvel needs pizzazz.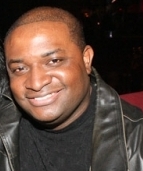 Blog King, Mass Appeal
HOLLYWOOD — Got a chance to descry "Captain Marvel" and, despite her diminutive embonpoint and lack of personality, the blonde beauty has immense potential. To be candid, Captain Marvel, portrayed by Brie Larson, is a little humdrum when compared to other characters in Marvel Comics. Think about it. Chris Hemsworth remains a nooky-magnet as "Thor." Chris Evans continues to thrive in his no nonsense role as "Captain America." Chris Pratt and Co. are hilarious in "Guardians of the Galaxy."
Robert Downey Jr. excels as a scientific genius in "Iron Man."
Chadwick Boseman delivers a smooth, debonair disposition as "Black Panther."
And Captain Marvel is… well… she's plain quotidian if we're being honest.
That said, if you haven't seen the film, you may want to check it out soon because the ending credits are a segue to "Avengers: Endgame." Besides, Captain Marvel has its moments. For instance, Brie's rectitude represents a noteworthy change when juxtaposed against contemporary action films.
Only problem is directors Anna Boden and Ryan Feck should've chosen a more coquettish chick to play the role. Cash-paying viewers (like yours truly) desiderate reverie and eroticism.
Brie is way too wholesome for the part.
Nick Fury, played by Samuel L. Jackson, provides comedy relief. But his jokes are sportive in spurts and, to be frank, most sound banal and scripted. The film is only 2 hours long. However, bouts of fisticuffs don't kick in until the last quarter. The first 90 minutes are dedicated to backstory.
Then, there's the issue of politics. Many critics believe Captain Marvel imposes a feminist agitprop upon moviegoers. Do you agree with them? Also, even though the movie remains on track to eclipse $1 billion in worldwide box office revenue, was Brie a good choice as lead actress?
Share your thoughts below.