Tyreek investigated for domestic abuse.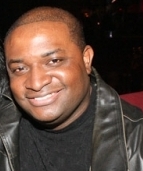 Blog King, Mass Appeal
KANSAS CITY, Mo. — First Kareem Hunt. Now this. In a shocking development, Kansas City Chiefs receiver Tyreek Hill is under investigation in Overland Park, Kansas for child abuse after he allegedly broke his 3-year-old son's arm while spanking him. Actually, two separate incidents of abuse took place on March 5th and 14th. Tyreek's fiancé, Crystal Espinal, is listed as being involved in the ordeal. Hill is already playing under a 'zero tolerance' policy after he assaulted and strangled Crystal (who was pregnant at the time) in 2014 while in college at Oklahoma State. Hill was arrested, charged and convicted of the crime.
If it's determined the allegations are true, Hill's professional football career could be over. "The club is aware of the investigation involving Tyreek Hill," the Chiefs said in a statement. "We're in the process of gathering information and have been in contact with the league and local authorities."
"We'll have no further comment at this time."
To compound matters, Crystal is currently gravid with Tyreek's twins.
The Chiefs have already jettisoned Hunt over a battery incident.
It appears Tyreek could be next.
Sad, sad story.
Share your thoughts below.