Hunt, Hill signify franchise problem.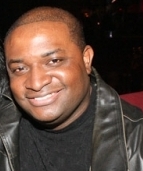 Blog King, Mass Appeal
KANSAS CITY — Damn. When it rains, it pours. Friday morning, the NFL served Kareem Hunt an 8-game suspension for assaulting a white girl. A few hours later, we learned Tyreek Hill is under investigation in Overland Park, Kansas for breaking his 3-year-old son's arm. Both incidents, in my estimation, signify one thing: The Kansas City Chiefs have a 'player evaluation' problem and it could cost the city Super Bowls. First, let's start with Kareem. Many believe an 8-game suspension is satisfactory.
Kareem, if you recall, was caught on TMZ video playing soccer with a white girl's ass. Kareem, who's now a member of the Cleveland Browns, should be available to play week nine.
However, it won't be a facile reinstatement.
Once he joins the active roster, Kareem figures to face ample protests and enmity from a brigade of women's rights groups and domestic violence shelters. He'll also be bombarded with acute media scrutiny. In other words, Kareem better be on his Ps and Qs going forward.
Thanks to TMZ, the 23-year-old halfback has already squandered millions of dollars in endorsements and future earnings for kicking Abigail Ottinger. One more slip up, and he's in the unemployment line.
Now let's turn our attention to Tyreek.
Two separate incidents of abuse took place on March 5th and 14th.
The Chiefs were prepared to offer the 25-year-old speedster a contract extension in excess of $100 million that would've made Tyreek the highest paid receiver in the NFL.
Those plans have obviously been put on hold.
Tyreek and his fiancé, Crystal Espinal, are being probed by both law enforcement officials and the Kansas Department for Children and Families over a disturbing incident that left their baby with a broken arm. According to sources, an irate Tyreek grabbed his son then spanked his ass.
Perhaps not realizing his own strength, he broke the 3-year-old's arm. A distraught Crystal then took the little boy to an area hospital. As her son was being treated, Crystal was approached by investigators for a line of questioning. Rather than take the bullet for Tyreek, Crystal commenced to singing like a canary.
She told authorities her baby daddy is culpable.
A couple days later, Crystal and her son packed their shit and moved back to Oklahoma.
She has reportedly broke off her engagement to Tyreek.
Hmm…
Who's in the hottest water?
Kareem or Tyreek?
It's a tough call.
Both are black men who grew up in fatherless homes.
So you could argue their predicaments are inevitable.
Conventional wisdom, however, suggests Kareem should be okay. He's back in his hometown of Cleveland and he's with an organization that trusts him. Remember, Browns general manager John Dorsey drafted Kareem to the Chiefs in 2017. They know each other well.
We should, however, be worried about Tyreek.
If it's determined the allegations are true, Tyreek will face a lifetime ban from the NFL. There will be no suspension for his ass. Hurting a child is unsalvageable. In the eyes of NFL execs, Tyreek would've been better off kicking a woman's ass which is something he's done before.
If you recall, Tyreek beat the shit out of Crystal (who was pregnant at the time) in 2014 when he was in college at Oklahoma State. Tyreek punched her multiple times before strangling her into unconsciousness. He was consequently arrested, charged and convicted of the crime.
Yet, the Chiefs drafted him anyway.
Again, we should be worried about Tyreek.
He attended Oklahoma State but didn't secure a degree. He's also on limited funds; mainly because he's still in his rookie contract after being selected in the 5th round of the 2016 NFL Draft. Fifth rounders, by the way, earn a little more than you and I.
I guess what I'm trying to articulate is, "What will Tyreek do for a living?"
Crystal is currently gravid with his twins.
He's looking at 3 kids, 2 domestic incidents, and zero employment.
Would Tyreek humble himself to work a labor intensive job for $12.00 per hour (i.e. warehouse, factory, janitorial)? I'm serious. That negro's in deep trouble and he appears to lack an educational portfolio that warrants white collar employment. Wouldn't shock any us of if Tyreek resorts to crime.
That said, let's harbor discernment for the time being.
There's still a diminutive chance he comes out unscathed.
Just understand somebody's going down for this.
It'll be either Crystal or Tyreek, and she's already ratted him out and moved to Oklahoma.
Sad, sad story.
So, how does Friday's news affect our Chiefs?
Well, if they're forced to sever ties with Tyreek, the Chiefs will no longer be betting favorites to win the Super Bowl. You can throw that prognostication out the window. We also have to allocate a lion's share of blame to Chiefs owner Clark Hunt and head coach Andy Reid for demonstrating poor evaluation skills.
I'm excluding general manager Brett Veach because he's not responsible for the drafting of Kareem and Tyreek; Dorsey selected both players. Clark and Andy, on the other hand, could've prevented Kareem and Tyreek from becoming Chiefs. Both had major baggage coming out of college.
Now it's costing our city championships.
Think about it.
Had Kareem been available in the playoffs, the Chiefs would've advanced to the Super Bowl.
Period.
Today, with Tyreek, KC is picked by Vegas to reach the final game again.
But the Chiefs won't be favored without him.
I'm raising these points because the NFL Draft looms. Should we trust Chiefs officials to scout and draft the correct personnel? Because, right now, their evaluation skills deserve an "F."
Share your thoughts below.