U.S. dating scene is discouraging, sort of.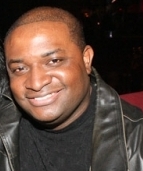 It's Blog King, "Mass Appeal"
KANSAS CITY — This past weekend, yours truly conversed with a couple of good friends about the catastrophic state of American dating. Some said they will never experiment with online mating sites again. Others claim they're abstaining from copulation all together. Is there a courtship problem in the new millennium? Is dating dead? Well, I haven't had a chance to research any mating editorials transcribed by romance psychologists. I'm merely a finance grad, but I took psychology courses as electives. From my experiences, dating comes down to two things:
1) Your age.
And,
2) If there's children involved.
If you're in your 20s, the chances of achieving a romantic reverie are fairly high given the fact there's usually less baggage to contend with. When you're in your 30s, 40s and 50s, there's ample baggage. You just have to determine if there's too much luggage and impedimenta.
See, the older you get, the following octet of issues become deal-breakers:
1) Credit history
2) Criminal history
3) Mental health
4) Medical dependency
5) Employment
6) Religion
7) STDs
8) Substance abuse
That's a lot to deal with when you first meet a person, and we haven't got to kids yet.
If you're someone with young children, you've obviously seen a plethora of news articles involving the maltreatment of kids by stepparents and significant others. Some daycare centers are equally vile. Conventional wisdom suggests you shouldn't bring strangers around your babies, but that's on you.
The point is: the older you get, the more exigent it becomes to find true love. Also, don't discount the interpersonal impact of social media and technology (i.e. cell phones, text messaging). Relationships are easy to get into, but hard to get out of. Just be careful what you ask for.
Share your thoughts below.