Lori and Felicity charged in scam.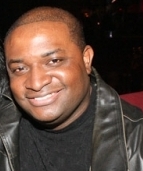 Blog King, Mass Appeal
LOS ANGELES — "Fuller House" actress Lori Loughlin and her husband, designer Mossimo Giannulli, are in hot water with federal authorities after the couple conspired to remunerate $500,000 in bribes in exchange for getting their two daughters enrolled at the University of Southern California as purported crew athletes, despite the fact they're not. The scandal transpired in July 2016. Both Lori, 54, and Mossimo, 55, are charged with conspiracy to commit mail fraud.
According to court docs, Mossimo disseminated an "action photo" of daughter Olivia Jade sitting on an ergometer rowing machine to complement her portfolio as a crew coxswain for the Los Angeles Marina Club. The spurious profile was then conveyed to the USC subcommittee for athletic admissions in November 2017. Two weeks later, Olivia's conditional admission was approved.
She was formally accepted as a student-athlete in March 2018.
Another entertainer is also involved in the scam. Actress Felicity Huffman, 56, was indicted for allegedly spending $15,000 disguised as a charitable contribution so that her daughter could partake in a rigged college entrance-exam. Felicity's husband, actor William H. Macy, was not indicted.
The entertainment industry remains shocked.
"We don't know the facts. But we could be extremely disturbed by the entitlement, the power, the money that could take away from those less privileged and that to me is disgraceful," said actress Nicollette Sheridan who once shared the screen with Felicity on "Desperate Housewives."
Even though the kids were reportedly oblivious to the fraud, skeptics believe they should get expelled.
Do you agree with them?
Also, if proven guilty, what's a fair comeuppance for the parents?
Share your thoughts below.