Paris Jackson rips suicidal bavardage.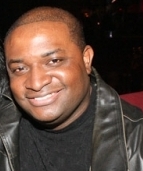 Blog King, Mass Appeal
LOS ANGELES — Dammit Oprah! Look what you've done. In a sad development, Michael Jackson's daughter — Paris — was recently hospitalized in Los Angeles. But she's letting the world know it had nothing to do with the HBO docuseries "Leaving Neverland" and/or an attempted suicide. After receiving a 911 call, police officers and paramedics were dispatched to Paris' home around 7:30 a.m. Saturday morning amid reports of self harm. The 20-year-old damsel was transported to the hospital for a mental evaluation. According to a close source, Paris suffered an accident that required prompt medical attention.
But, after a round of treatment, Paris appears to be doing okay. "She is currently resting at home and doing fine," said the source. Shortly after her amelioration, an irate Paris logged into her Twitter account to squash bavardage of an attempted suicide. "Lies lies lies omg and more lies," she tweeted.
TMZ said Paris slit her wrists.
Do you think she did it?
Is the HBO documentary causing too much stress?
Share your thoughts below.