Tyreek's debacle raises questions.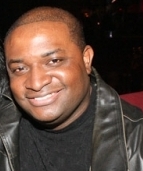 Blog King, Mass Appeal
KANSAS CITY — Put those Super Bowl plans on hold. The big news this offseason involves Kansas City Chiefs wideout Tyreek Hill and his alleged role in an incident that left his 3-year-old son with a fractured limb. So far, Chiefs officials are still probing to discover answers. They're not alone. The Overland Park Police Department and the Kansas Department for Children and Families are also investigating. Word on the street claims Tyreek broke his son's arm while spanking him.
If proven true, his NFL career is over.
Here's a poignant thought as it relates to blacks and child discipline:
Like Tyreek, Washington Redskins halfback Adrian Peterson drew ire from the American public a few years ago after he spanked his son so hard with a tree branch, he left lacerations all over the kid's body. When asked to elucidate, Adrian said that's how he was raised — which is true.
Cotton-pickin' negroes absorbed ass whuppins daily from racist plantation owners. But, instead of breaking the cycle, many blacks chose to carry the vile tradition from one generation to the next post-slavery; which begs the question: Should we think twice before hitting our children?
See, many of us grew up with parents who assaulted us constantly with belts, tree limbs and switches. But, the incongruity between merciless slave masters and irascible ancestors is this: Massa hated Negroes! Our parents, on the other hand, are supposed to like us… right?
Hell… I got my ass whupped a lot, then grew up wondering if I was simpatico.
I also got spanked by my aunts.
Sure, they love me.
But, now that I have children of my own, I realize those disciplinary methods were complete bullsh*t. Don't get it twisted. I still love my family. There's certainly no hard feelings. I just assume their parents and grandparents battered them in a homogeneous manner.
Man, I'll never forget the day my ex-girlfriend went off on her mother for decanting hot sauce into her mouth every time she told a lie as a child. Again, it may be best for some of us to eschew gettin' physical until the slavery hangover dissipates. If you love your children, you don't maltreat them.
Period. End of story.
Share your thoughts below.