Jealous girlfriend murders boyfriend.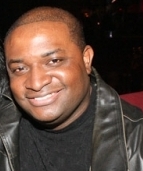 Blog King, Mass Appeal
LAWRENCE — Tria Evans will spend the rest of her noxious existence behind bars after garnering a "Hard 50" sentence on Tuesday for extirpating her ex-boyfriend, 34-year-old Joel Wales. The sanguinary ordeal transpired at the home of Joel's mother on November 3, 2017 in Lawrence, Kansas. The judge showed no clemency. Tria will be 90-years-old before she can seek parole. "This woman does not deserve to see the light of day," said prosecutor Amy McGowan. Joel was busy house-sitting when Tria snuck into the residence with a firearm.
A few seconds later, Tria shot Joel six times before decanting gasoline all over his body and setting him on fire; burning down the house in the process. The 39-year-old psychopath was later charged with first degree murder, conspiracy to commit murder, arson and aggravated battery.
Tria, who was jaundiced and proprietorial, stalked Joel for several years prior to impersonating Rambo. She also called his phone 69 times the day he died. Prosecutors said she plotted his quietus for months.
"This was very premeditated," said Douglas County Judge Kay Huff.
"It doesn't get much more premeditated than this case."
Tria and Joel share a young daughter together.
Sad, sad story.
Share your thoughts below.