Motley Crue had highs and lows.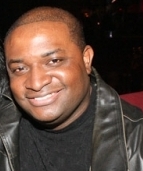 Blog King, Mass Appeal
LOS ANGELES — Bangin' hot chicks in the middle of a show, snorting cocaine off percussion sets, and partying into the wee hours of the morning with Ozzy Osbourne. You name it, Motley Crue has done it. Now we get to see the sh*t for ourselves. That's because the group's impetuous antics are depicted in the Netflix biopic "The Dirt" which chronicles Motley Crue's meteoric ascension to '80s eminence. The 2-hour film, based on the rock band's 2001 autobiography, features an eccentric cast that includes rapper Machine Gun Kelly as drummer Tommy Lee, Douglas Booth as bassist Nikki Sixx, Daniel Webber as Neil, and Iwan Rheon as guitarist Mick Mars.
During the first hour of "Dirt," viewers are treated to an inebriated gambol through an array of classic hits that include "Looks That Kill" and "Home Sweet Home." However, in the second hour, sh*t gets real as the band's dark side is thoroughly illuminated. If you recall — in December 1987 — Sixx was so high on heroin, he was declared dead for two minutes.
Damn, I want some of that.
Dead for 2 minutes? F*ckin' cool!
By movie's end, Sixx and his bandmates ended up in rehab.
"I was doing a little over $1,000 a day in heroin, and then probably the same in cocaine and alcohol," Sixx explained. "I was in a downward spiral, and was eventually going to end up dead or bankrupt. And that was hard to watch in the film."
That wasn't the only thing hard to watch.
During the infamous swimming pool scene, Ozzie Osbourne snorted a row of ants like cocaine. Then, a few moments later, Sixx urinated on the pool's concourse and Ozzie licked it up.
Ugh! That's gross.
"The Dirt" is now available on Netflix.
Are you excited about the biopic?
Share your thoughts below.