Wendy Williams shared a secret.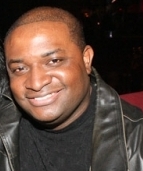 Blog King, Mass Appeal
NEW YORK — Wendy Williams raised eyebrows everywhere when she told a national television audience she's addicted to cocaine. The 54-year-old talk show host shared the startling revelation during Tuesday's edition of "The Wendy Williams Show." Right now she's residing in a sober house away from her husband, which explains her two month hiatus. She resumed her hosting duties on March 4th. Not sure if it's old age or what. But Wendy has struggled to stay healthy in recent years.
If you recall, she fainted on the air in November 2017.
A year later, she scared the hell out of everybody after she slurred her speech during a live broadcast. Many thought Wendy stepped away back in January to contend with health ailments stemming from Graves' disease. Now we realize there was much more involved.
"I have been living in a sober house," said a tearful Wendy. "You know, I've had a struggle with cocaine in the past. I never went to a place to get treatment. There are people in your family; it might be you. I want you to know more of the story. Only (one person) knows about this — not my parents, nobody…"
"Nobody knew because I look so glamorous out here," Wendy continued. "After I finish my appointments, I am driven by my 24-hour sober coach back to a home that I live in the tri-state (area) with a bunch of smelly boys who have become my family."
"We talk and read and talk and read and then I get bored with them. Doors locked by 10 p.m., lights out by 10 p.m., so I go to my room and stare at the ceiling and fall asleep to come here and see you. So, that is my truth."
Damn, that's one helluva testimony; especially over the air. Sadly, she's not alone. The pressure to perform in front of millions of viewers has driven hundreds, if not thousands, of entertainers to drugs and/or alcohol. Like Wendy said, they look "glamorous" on television.
But there's immense expectations to deliver.
Not to mention Wendy's husband, Kevin Hunter, has reportedly gotten another woman pregnant.
She has to be stressed out.
Share your thoughts below.