Mom, boyfriend killed daughter.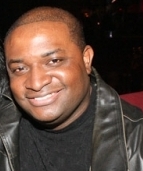 Blog King, Mass Appeal
LOS ANGELES — Here's another reason to keep stepparents and significant others away from your babies. On Wednesday, prosecutors at the Los Angeles County Superior Court charged a mother with the brutal murder of her 9-year-old daughter. Now she's putrefying behind bars. Taquesta Graham, 28, is accused of killing Trinity Love Jones who's cadaver was found stuffed inside a damn duffel bag along a suburban horse trail outside Los Angeles. The sanguinary ordeal transpired March 1st in the suburb of Hacienda Heights.
Taquesta's cretinous boyfriend, 38-year-old Emiel Hunt, is also charged with Trinity's murder. That funny-lookin' negro has a lengthy history of torturing kids. In 2005, Emiel was convicted of child abuse in San Diego County. He was sentenced to 12 years in prison. Taquesta has a criminal past too. In 2016, the nefarious damsel was found guilty of enticing a minor for prostitution in San Bernardino County.
While cleaning brush at the bottom of an embankment, park employees stumbled across Trinity's corpse. Her head was protruding from a partially zipped black duffel bag. Trinity was wearing pants with a panda bear design and a pink shirt that reads: "Future Princess Hero."
Community members held a massive prayer vigil in the aftermath of her quietus.
If convicted, Taquesta and Emiel are looking at life in prison.
Share your thoughts below.