Izzo's vile actions raises big concern.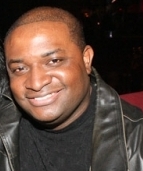 Blog King, Mass Appeal
DES MOINES — This is why it's called "March Madness!" Early in the second half of his team's 76-65 opening round victory over Bradley in the NCAA Tournament, Michigan State honcho Tom Izzo became the latest Caucasian head coach to emasculate a clueless black athlete. This time it happened on national television, and it has everybody talking. CBS cameras caught Izzo storming the court during a timeout and hurling expletives at freshman forward Aaron Henry after an apparent defensive lapse.
Izzo also swiped Henry in the torso while pointing his finger in the young man's countenance. Both had to be separated by guard Cassius Winston and assistant coaches.  It gets worse. While in the ensuing team huddle, Izzo lunged at Henry with clutched fists as if he was about to punch him.
Team members were once again forced to intervene.
When taking into account the pigmentation of player and coach, the optics of this are inexpiable. National pundits like ESPN's Jay Bilas have already drawn a juxtaposition between the NCAA and slavery. An old white man berating a sinewy negro rehashes evocative recollections of "Roots."
And it's not a good look no matter how you spin it.
Seriously, when was the last time you saw a black coach castigating a student-athlete at an Izzo-type level? Not to mention opulent coaches like Izzo garner millions of dollars at the expense of non-remunerated blacks; many of whom end up returning to the ghetto without a college degree.
Fox Sports analyst Rob Parker said Izzo crossed the line.
Izzo defended his own actions, saying, "What's wrong with challenging a kid?"
Well… for starters, student-athletes aren't kids. They're grown ass men and women with bills, responsibilities and children of their own. Secondly, belligerent adults who chastise kids in an Izzo-esque manner are typically reprimanded and/or incarcerated.
Ex-Indiana Hoosiers coach Bob Knight once cracked a whip at black players in practice.
Given how negro athletes are treated, is it time to stop playing for free?
Would Henry been justified in pulling a Latrell Sprewell?
Share your thoughts below.