Rapper Tech 9 found deceased.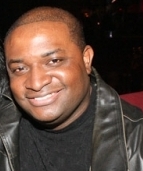 Blog King, Mass Appeal
PHILADELPHIA — Philly emcee Tech 9 has migrated to that great, big nightclub on the other side. Amid much hearsay and scuttlebutt, the "Microwave Stopper" reportedly committed suicide early Monday morning. He was 33. 'Queen Of The Ring' owner Debo confirmed the perturbing news with the following tweet: "Unfortunately, this is no rumor or hoax. My friend & battle rap legend [Tech 9] passed away. Please… don't let the internet disrespect this man's legacy with jokes & trolling. For the 1st time, let's come together with honor for this man."
Tech 9, legal name Akeem Mickens, became the target of battle rap slander for his utilization of a moniker that's homogeneous to Kansas City artist Tech N9ne. Battle rap cornerstone DNA once compared him to Rick Ross for "trying to get hot off someone else's identity."
Best known for his idiosyncratic style of comedy and delivery, Tech 9 began his poetic career going to war in underground leagues Lionz Den and Street Arena. However, the "Body Bag" star garnered street prominence for his skirmishes in the Ultimate Rap League (Smack URL).
After spending a few years anatomizing rival artists, Tech 9 became a talent evaluator on "Champion" where he vocalized uncensored commentary and critiques of battle rap performances.
Prior to his death, Tech 9 was charged with multiple sex crimes against minors.
He was scheduled to appear in court the day after he died.
Do you think this led to his self-inflicted quietus?
Share your thoughts below.