Three black men busted for fraud.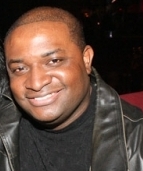 Blog King, Mass Appeal
BATON ROUGE — Law enforcement officials in Baton Rouge, Louisiana are breathing a huge sigh of relief after apprehending three negroes accused of auto insurance fraud. According to police reports, on October 8, 2018, 23-year-old Lyle Morgan rented a U-Haul truck then proceeded to stage an automobile accident by rear-ending a Hyandai Elantra that was driven by his friends — Warren Davis, 27, and Jahi Cox, 25. Afterwards, the trio colluded to file a pseudo insurance claim in excess of $60,000.
After conducting an investigation, the insurance company alerted police and all three were arrested and booked into East Baton Rouge Parish Prison on charges of insurance fraud and criminal conspiracy. Jahi was busted March 12th, while Warren was detained March 22nd and Lyle on March 26th.
ARBY'S MANAGER MURDERS CUSTOMER: This week's "I F*cked Up A Good Job Award" goes to Arby's manager Deionna Young who's dreaming about roast beef sandwiches behind bars after the trigger-happy damsel blew a customer's brains out in the middle of her shift. The sanguinary ordeal went down the other day in Tulsa, Oklahoma. According to police reports, Deionna was busy working drive-thru when Desean Tallent pulled up to retrieve his order. After a disparaging exchange of words, Desean expectorated into Deionna's face then drove off while threatening to kill her. An hour later, Desean returned to the restaurant and started circling the parking lot in his black SUV. Rather than call police, Deionna, 25, ran out to her car, jumped in, and chased Desean's scaredy ass down the street.
Seconds later, she pulled up next to his truck and let her .45 caliber gat explode. After suffering a fatal gunshot wound to the torso, Desean crashed into the front of a nearby Walmart. The poker faced assassin returned to work like nothing happened. Desean received a one way ticket to heckler's heaven.
"She followed him down Garnett [with] both vehicles braking and playing cat and mouse," police said in a statement. "She shot at Tallent and then drove back to work." As hot grease splashed in the background, Deionna was arrested then booked into the Tulsa County Jail on a charge of first degree murder.
Her curly fryin' days are over.
MAN JAILED AFTER IMPREGNATING GIRL: "Age ain't nothin' but a number?" Here's an R. Kelly-type incident that'll blow your mind. 39-year-old Jason Evans is putrefying behind bars after the non compos bastard got an 11-year-old child pregnant. And get this: The little girl just gave birth to his offspring. The flagitious ordeal transpired in Clay County, Florida. Despite having a lengthy relationship with the little girl, Jason wasn't arrested until March 14th. The Clay County Sheriff's Office knew the juvenile was gravid last year. But, the pubescent female was too timorous to divulge the father's identity. Now we know why. It's because Jason intimidated her.
After reviewing the jailhouse phone log, Sheriff deputies learned Jason called the little girl 700 times. The R. Kelly wannabe now faces charges of capital sexual battery, tampering with a witness, and lewd and lascivious conduct. The little girl's caregiver, 36-year-old Danielle Mayhorn, was also arrested. Given the fact inmates loathe child molesters, Jason's staring at a lifetime sentence of ass whuppins.
Still no word on if the little girl will give the baby up for adoption.
Share your thoughts below.