Dr. Dre slams Felicity & Lori.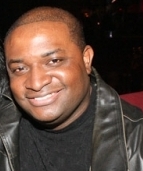 Blog King, Mass Appeal
LOS ANGELES — Express yourself? Dr. Dre's 18-year-old daughter, Truly Young, was recently admitted into the University of Southern California. Rather than take the high road and show some reticence, the "Chronic" star took a brazen shot at actresses Lori Loughlin and Felicity Huffman — the embattled faces of the college admissions scam. On Saturday, Dre (legal name Andre Young) posted an Instagram photo of himself and Truly showing off her acceptance letter with the caption: 
"My daughter got accepted into USC all on her own. No jail time!!!"
Dr. Dre recently posted a picture of him and his daughter Truly Young with certificate of admission from USC with a very petty caption from Dr. Dre himself and it said, "My daughter got accepted into USC all on her own. No jail time!!!". pic.twitter.com/S1RzAR5FCO

— RapTV (@the_raptv) March 24, 2019
In case you've been asleep the past few weeks, Lori, Felicity and dozens of other parents are facing litigation after they allegedly expended mazuma to get their kids enrolled into some of the nation's most prominent universities. Hell, you could make an argument Dre did the same.
If you recall, in 2013, the NWA alum and Beats Electronics co-founder Jimmy Iovine donated an eye-opening $70 million to USC with the intent to construct the 'Jimmy Iovine and Andre Young Academy for Arts, Technology and the Business of Innovation.'
Given the fact there's a building named after her dad, it's certainly no surprise Truly was accepted. After garnering $70 million, did you really expect USC administrators to say "no?"
That probably explains why Dre deleted the tweet.
Now is certainly not the time to gloat.
Wouldn't shock any of us if the feds decide to probe Dre's $70 million contribution.
Share your thoughts below.