Nanny-cam shows ghost assault baby.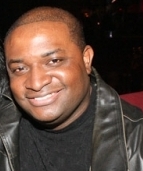 Blog King, Mass Appeal
HIGHLAND, Mich — "I aint' afraid of no ghosts?" One morning, Heather Brough and her fiancé Josh Higgins noticed a trifecta of deep "purple scratches" on the countenance of their one-year-old daughter, Lily. So, the couple decided to set up a camera in the little girl's bedroom to identify the culprit responsible. After replaying the video, Heather and Josh learned their residence in Highland, Michigan is haunted by an intemperate poltergeist. Now they're getting the f*ck out. Raw video footage shows what appears to be a male apparition sauntering past Lily's crib as she jumps up and watches him vanish into thin air.
The couple currently resides in a guest house owned by Josh's mother. But she failed to inform them the previous tenants, an elderly woman and her schizophrenic brother, both died in the home. That probably explains why Heather, 25, and Josh, 30, heard a bunch of loud screaming, stomping and chortling prior to the video recording.
A paranormal investigator, summoned to look into their accusations, confirmed the property was cursed. Josh's mother needs her ass kicked. "This is a spirit — I don't know what its intentions are, but at this point it's becoming physically harmful," Heather told reporters.
"This has made us want to leave as soon as possible."
"As soon as possible we're out of here."
Ya think?
In addition to packing their bags, Heather and Josh have decided to never leave their baby alone again.
Moral of the story?
Do a f*ckin' background check before moving into a property.
Watch the creepy video below.
Share your thoughts.