Jussie Smollett dodges a bullet.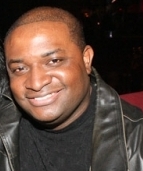 Blog King, Mass Appeal
CHICAGO — Mark Geragos does it again. Damn, it pays to have a good lawyer. Despite surveillance video and ample evidence, legal counsel for Jussie Smollett said all criminal charges against the "Empire" actor have been dropped. Amid conjecture of jail time, the 36-year-old homosexual was exonerated Tuesday afternoon at the Leighton Criminal Court Building in downtown Chicago. Jussie was charged with 16 felonious counts of disorderly conduct after he allegedly falsified a police report claiming he was assaulted by a pair of racist, homophobic, MAGA hat-wearing, Donald Trump supporters.
Jussie's attorneys released the following statement:
"Jussie was attacked by two people he was unable to identify. He was a victim. He was vilified and made to appear as a perpetrator as a result of false and inappropriate remarks made to the public causing an inappropriate rush to judgment. Jussie and many others were hurt by these unfair and unwarranted actions. The entire situation is a reminder that there should never be an attempt to prove a case in the court of public opinion. That is wrong. It is a reminder that a victim, in this case Jussie, deserves dignity and respect. Dismissal of charges against the victim in this case was the only just result."
Jussie Smollett was indicted on 16 felony counts for allegedly faking a hate crime — until he wasn't, when charges were abruptly dropped Tuesday. A judge sealed the case.

The actor claimed vindication, but other top Chicago officials were outraged.@adrianasdiaz reports pic.twitter.com/ZyrN3MpSiw

— CBS Evening News (@CBSEveningNews) March 26, 2019
In addition to dismissing charges, the judge granted a motion to seal the case record which means we'll never know what happened. Jussie was also ordered to forfeit his $10,000 bond to the city. To call the punishment a 'slap on the wrist' would be a vast understatement.
"I want to thank my family, my friends, the incredible people of Chicago and all over the country and the world who have prayed for me, who have supported me, who have shown me so much love," Jussie said in a brief statement shortly after the hearing.
"I want you to know that not for a moment was it in vain. I have been truthful and consistent on every single level since day one. I would not be my mother's son if I was capable of one drop of what I've been accused of."
"This has been an incredibly difficult time, honestly one of the worst of my entire life," Jussie continued.
"But I am a man of faith and I am a man that has knowledge of my history and I would not bring my family, our lives or the movement through a fire like this. I would like to thank my legal counsel and the state of Illinois for attempting to do what is right."
Chicago Mayor Rahm Emanuel lambasted the court's decision, saying the $10,000 bond "doesn't come close to what the city spent in resources" to investigate Jussie's bogus claims. The Mayor also accused Jussie of utilizing hate-crime legislation to "self-promote" his career.
"This is a whitewash of justice," Mayor Emanuel said.
"Where is the accountability in the system?"
Do you agree with him?
Is the justice system broken?
Did Michelle Obama play a role in Jussie's exoneration?
Share your thoughts below.