Conor McGregor retiring… again?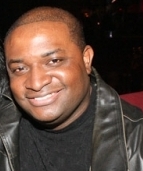 Blog King, Mass Appeal
NEW YORK — After profiting from a maniacal career of knocking people's teeth out, Irish fighter Conor McGregor (21-4) is calling it quits…. again. The 30-year-old UFC star announced his retirement via Twitter on Monday, just five months after getting his ass kicked by Khabib Nurmagomedov during a title bout in Las Vegas. "Hey guys quick announcement, I've decided to retire from the sport formally known as 'Mixed Martial Arts' today," McGregor tweeted.
"I wish all my old colleagues well going forward in competition."
"I now join my former partners on this venture, already in retirement."
Former UFC featherweight and lightweight champion Conor McGregor has announced his retirement from mixed martial arts https://t.co/844x7oyTry pic.twitter.com/iGuAdD9moi

— Forbes (@Forbes) March 26, 2019
McGregor's proclamation comes on the heels of his appearance on "The Tonight Show Starring Jimmy Fallon" that aired hours prior. During the pre-taped interview, McGregor said he was in negotiations with UFC to return to the Octagon in July. Those plans have obviously changed.
"We're in talks for July," McGregor explained on the show. "We'll see what happens, a lot of politics going on. The fight game is a mad game. But like I said, to my fans, I am in shape and I am ready."
"I have done my piece for the company," McGregor continued.
"I don't necessarily need to fight. I am set for life. My family is set for life. We are good, but I am eager to fight. So, we'll see what happens. I'm staying ready."
UFC president Dana White accepted McGregor's decision.
"He has the money to retire, and his [Proper 12] whiskey is KILLIN it," White said via text message. "It totally makes sense. If I was him, I would retire too. He's retiring from fighting. Not from working. The whiskey will keep him busy, and I'm sure he has other things he's working on."
"He has been so fun to watch," White continued.
"He has accomplished incredible things in this sport. I am so happy for him, and I look forward to seeing him be as successful outside of the Octagon as he was in it."
In case you're wondering if McGregor's retirement is legit, keep in mind, he's done this sh*t before. If you recall, in April 2016, the MMA icon posted the following communiqué on Twitter: "I have decided to retire young. Thanks for the cheese. Catch ya's later."
McGregor is currently being investigated for sexual assault in his native Ireland.
Some chick claims he purloined her vulva back in December.
Do you think this played a role in his abrupt retirement?
Share your thoughts below.