Cardi's skeletons running rampant.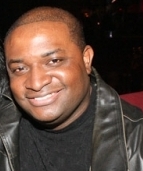 Blog King, Mass Appeal
ATLANTA — "For the love of money, people will steal from their mother. For the love of money, people will rob their own brother…" Three years ago, Grammy winning rap artist Cardi B recorded an Instagram Live video where she confessed to pulling a Bill Cosby on credulous clients during her rambunctious stripper days in the Bronx, New York. Now that the tape has resurfaced, the "Bodak Yellow" star feels compelled to elucidate. "I had to go strip, I had to go, 'Oh yeah, you want to fuck me? Yeah, yeah, yeah, let's go back to this hotel,' and I drugged niggas up, and I robbed them," Cardi, 26, explained in the clip. "That's what I used to do."
Her divulgence, however, didn't sit well with petrified social media users. The hashtag #SurvivingCardiB has gone mad viral (in reference to the Lifetime docuseries "Surviving R. Kelly").
Realizing her character was under attack, Cardi retaliated on Instagram. "So I'm seeing on social media that an Instagram Live I did 3 years ago has popped back up. A live where I talked about things I had to do in my past, right or wrong, that I felt I needed to do to make a living," she wrote.
"I never claim (sic) to be perfect or come from a perfect world wit (sic) a perfect past. I always speak my truth, I always own my shit."
Cardi B is facing backlash after she admitted to drugging and robbing men in a resurfaced video pic.twitter.com/C3pEPYvU5R

— NowThis (@nowthisnews) March 28, 2019
Cardi said that even though she lived a Nino Brown lifestyle, extolling devilry has never been her motto. "There are rappers that glorify murder violence drugs an (sic) robbing. Crimes they feel they had to do to survive," she wrote. "I never glorified the things I brought up in that live. I never even put those things in my music because I'm not proud of it and feel responsibility not to glorify it." 
"I made the choices that I did at the time because I had very limited options. I was blessed to have been able to rise from that, but so many women have not. Whether or not they were poor choices at the time, I did what I had to do to survive."
What's your take?
Should the #MeToo Movement get involved?
Are you Team Cardi or does she deserve an R. Kelly-type boycott?
Share your thoughts below.