Wendy hospitalized, health in jeopardy.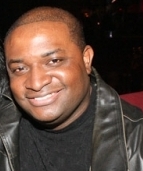 Blog King, Mass Appeal
NEW YORK — Just days after informing the world she's addicted to cocaine, talk show extraordinaire Wendy Williams was hospitalized on Monday after her husband's paramour gave birth to his baby. The 54-year-old scuttlebutt star was so inebriated, she required emergency treatment in ICU. After being on IV fluids for several hours, Wendy got up and checked herself out of the hospital. Rather than expend a day off to recuperate, the jilted broad returned to work for Tuesday's episode.
Wendy Williams Found Drunk and Rushed to Hospital After Checking Out of Sober Living House: Report https://t.co/BJCjL2MGVM

— People (@people) March 27, 2019
While her husband — Kevin Hunter — is out bangin' every THOT in sight, Wendy was residing at a sober house around a bunch of malodorous Negroes. Everybody knows today's women are desperate to have a man, but damn… when is enough, enough?
"Wendy is not in a good way, everyone is so concerned for her," said a close source.
"The sad thing is that she's been working so hard to stay sober and she's been so honest in her struggles with all her fans, and this just tipped her over the edge. But, the fact she still came to the set just shows how strong she's trying to be."
What's your take?
Is it time for Wendy to retire?
Should she find herself another jude?
Share your thoughts below.