Day care provider receives 7 years.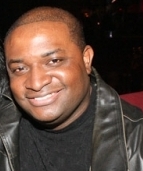 Blog King, Mass Appeal
OLATHE, Kan — This week's "I F*cked Up A Good Job Award" goes to child abuser Paige Hatfield who received 7 years in the penitentiary on Thursday for beating the sh*t out of 4-month-old Kingston Gilbert inside her unlicensed day care. The ghastly ordeal transpired January 2017 in Olathe, Kansas. That's where Paige, 27, shook Kingston so hard, his brain fell apart. When Ashleigh Garcia arrived at Paige's home to pick up her son, little Kingston was laid out on the floor as paramedics scrambled to save his life.
"It's just hard," Ashleigh said. "He was happy and healthy when we dropped him off. There was nothing wrong with our baby, and then we literally like lost that baby." 
On March 28, 2019, Judge Brenda Cameron sentenced Paige Hatfield. Ms. Hatfield was fined for operating an illegal daycare facility and sentenced to 86 months in prison for the aggravated battery she committed against the infant in her care. @OlathePolice pic.twitter.com/SozuiJjQwg

— Johnson County KS DA (@JohnsonCoDA) March 29, 2019
Doctors are saying Kingston suffered "abusive head trauma" which means parts of his encephalon are inanimate and he's completely blind. Thanks to Paige's stupid ass, he'll require handicap assistance the rest of his life. "It's unlikely that he will ever ride a bike," Ashleigh lamented.
"[It's unlikely he will] ever read a book, ever watch a movie, ever go to college, ever [have] a career."
Something's obviously very wrong with our nation's justice system. First, Jussie Smollett got off. Now Kingston is sentenced to a lifetime of medical dependency while this b*tch Paige gets to walk free in 7 years. Like Don King said, "Only in America!"
Share your thoughts below.