President Trump hammers Jussie.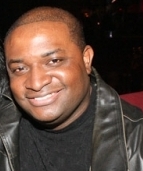 Blog King, Mass Appeal
GRAND RAPIDS, Mich — Law enforcement officials in Chicago aren't the only ones pissed at "Empire" actor Jussie Smollett. During a MAGA rally Thursday afternoon in Grand Rapids (Michigan), President Donald Trump lambasted the 36-year-old homosexual — telling the raucous crowd "How 'bout Chicago," which instigated a loud chorus of boos. Jussie was recently charged with 16 felonious counts of disorderly conduct after he allegedly falsified a police report claiming he was assaulted by a pair of racist, homophobic, MAGA hat-wearing, Donald Trump supporters.
Trump calls Jussie Smollett case "an embarrassment to our country."https://t.co/5hNl3F1Gwq pic.twitter.com/RpMGCoLbEZ

— Complex (@Complex) March 29, 2019
Prosecutor Kim Foxx with the Cook County State Attorney's Office inexplicably dropped the charges on Tuesday, triggering public outrage. Trump called Jussie's exoneration a national "embarrassment." The president also said both the Federal Bureau of Investigation (FBI) and the Department of Justice would get involved.
In the meantime, Chicago officials want Jussie to reimburse the city $130,106.15 for investigating his case. "The city feels this is a reasonable and legally justifiable amount to collect to help offset the costs of the investigation," said city spokesman Bill McCaffrey.
Jussie's quandary has certainly taken its toll on the Fox musical drama. Empire's television ratings this past Wednesday drew 3.97 million viewers, the lowest in the show's history. Keep in mind, 16.5 million viewers tuned in for the season one finale in 2015.
Damn, after losing 12 million viewers, they'll be lucky to get renewed for a 6th season.
What's your take?
Should the FBI reopen Jussie's case?
Does he deserve jail time?
Share your thoughts below.