Day care worker assaults children.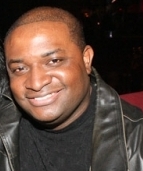 Blog King, Mass Appeal
CARLETONVILLE — Day care maltreatment is not only an issue in America, it's now a global recrudescence. Parents in Africa are outraged after descrying video footage of a sadistic day care teacher beating the sh*t out of three toddlers in Carletonville, South Africa — a city west of Johannesburg. A viral video shows 40-year-old Sibongile Mkani-Mpolweni thwacking a child upside the cranium before kicking him because he vomited. She also stepped on his head then made him clean up the regurgitation.
In a separate clip, Sibongile grabbed a little girl by the head and slammed her onto a mattress to coerce her into taking a nap. It's arguably the most disconcerting child care ordeal ever captured on video. Sibongile has been arrested and charged with child abuse.
Watch the disturbing footage.
Share your thoughts below.