Nipsey Hussle murdered in LA.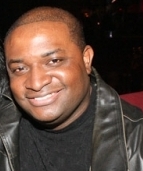 Blog King, Mass Appeal
LOS ANGELES — Grammy nominated lyricist Nipsey Hussle (legal name Ermias Asghedom) has emigrated to that cosmic music studio in the sky. Around 3:30 p.m. Sunday afternoon, the west coast rap star lost his life in a rancorous shooting outside his raiment business in urban Los Angeles. He was 33. Amid adumbrates of lethal gunfire, officers were dispatched to Nipsey's 'Marathon Clothing' store in the vicinity of Slauson Avenue and Crenshaw Boulevard. When they arrived, the rapper was found fatally wounded.
Nipsey was shot 6 times execution-style.
Two other men were also hit.
But they're still alive (albeit in critical condition).
The alleged gunman, 29-year-old Eric Holder, sped away in a getaway car. He has since been arrested and charged with murder to which he pleaded "not guilty." Messages on social media appear to indicate Nipsey knew he was about to die. Roughly 30 minutes before his death, the rapper disseminated the following ominous tweet:
"Having strong enemies is a blessing."
Eric Holder, the man charged with murdering rapper Nipsey Hussle, is being represented by former OJ Simpson prosecutor Chris Darden. https://t.co/F5P04mfEt8

— Twitter Moments (@TwitterMoments) April 4, 2019
Dozens of lachrymose spectators congregated at the crime scene as police helicopters hovered overhead. Nipsey's quietus has no doubt blindsided the LA community. "It ain't just Los Angeles," said engineer Matthew Talley. "He was an inspiration that was bigger than Los Angeles."
"You see all these people out here?" Talley continued.
"He was really cool. He was a dope individual every time I met him."
Singer Rihanna tweeted: "This doesn't make any sense! My spirit is shaken by this! Dear God may His spirit Rest In Peace and May You grant divine comfort to all his loved ones! 💔🙏🏿
I'm so sorry this happened to you @nipseyhussle."
LAPD Police Chief Michel Moore said the homicide stemmed from "a dispute between Mr. Hussle and Mr. Holder" and that "we believe they were known to each other." Moore also said "it appears to be a personal matter between the two of them, and I'll leave it at that." 
Nipsey's "Victory Lap" was nominated for "Best Rap Album" at this year's Grammys.
He leaves behind his gorgeous girlfriend — actress Lauren London — and two beautiful children.
Anyway, conspiracy theorists believe Nipsey was extirpated as a corollary of his research into pharmaceutical practice. Word on the street claims herbal medicine is capable of suppressing AIDS, high blood pressure, anxiety and other minacious diseases.
If that's true, medical reliance would be altered and physicians nationwide would lose millions of dollars. Nipsey was apparently on the cusp of leaking this information publicly which begs the question: Are doctors and/or the government culpable for his death?
Holder's "not guilty" plea certainly lends credence to that notion.
Holder has also obtained the counsel of defense attorney Chris Darden — the lawyer assigned to the prosecution of O.J. Simpson. Unless there's some sort of pro bono arrangement, we're left to wonder how Holder is able to remunerate a high profile barrister like Darden.
Something's really fishy about this case.
Share your thoughts below.