Avengers: Endgame establishing history.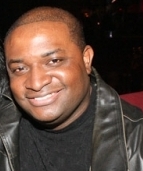 Blog King, Mass Appeal
HOLLYWOOD — Tickets for Marvel's "Avengers: Endgame" went on sale Tuesday morning and, as anticipated, they're being plucked at a maniacal pace. If pre-sale purchases are an indication, there's a battalion of Marvel zealots eager to descry the quietus of intergalactic sociopath Thanos. Not convinced? Check this out: In a matter of 6 hours, Endgame annihilated Fandango's existing record for first-day ticket sales — beating out "Star Wars: The Force Awakens" in 2015. Endgame also doubled the first week sales of its precursor "Avengers: Infinity War" in just one day.
Thanks to web traffic, the cyber community was concomitantly impacted. Tickets for the new Avengers flick sold at such an expeditious rate, multiple online ticket outlets crashed. Damn, you know ticket importunity is perfervid when rabid aficionados wreck the internet.
"It's not about how much we lost, it's about how much we have left." Tickets are now available for Marvel Studios' #AvengersEndgame, in theaters April 26: https://t.co/93jQYXAc6I pic.twitter.com/NUKzNaIJhO

— The Avengers (@Avengers) April 2, 2019
But, from the look of things, Marvel fanatics will definitely get their money's worth. Mainly because the highly augured sequel has a three-hour run time, making it the most protracted theatrical cut in superhero film history. It would certainly be sagacious of moviegoers to take a piss prior to entering the theater. After all, directors Joe and Anthony Russo put in a bunch of overtime to make this happen.
We can ill afford to miss one minute.
That said, we're still talking more than 3 hours of screenplay.
Why so f*ckin' long?
"Joe and I like very propulsive storytelling," Anthony explained.
"We like to keep it tight and focused, and to give the audience a thrill ride. But this movie… you know, no one's pushing us to cut the film. We usually are; we're primarily pushing ourselves. The number of characters, the scope of the story, the fact that it was a conclusion. It's just that everything lined up [so] that it was going to be a difficult story to tell. Meaning that it would require a lot of screen time to tell it properly."
Avengers: Endgame hits theaters April 26th.
If you plan on attending, better pre-order now because there won't be anything available at the box office.
Share your thoughts below.