Hart deaths ruled murder-suicide.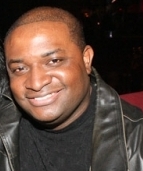 Blog King, Mass Appeal
WILLITS, Calif — After months of speculation, it's finally official. On Thursday, a coroner's jury ruled that Jennifer Hart, her lesbian wife Sarah Hart and their 6 adopted children killed themselves by driving off the scenic Mendocino County cliff in Northern California last year. It only took 57 minutes to reach a verdict. If you recall, the cadavers of Jennifer and Sarah were found inside their SUV which was turned upside down, below the cliff, near the ocean shore. The carcasses of the children (ages 12 to 19) were scattered all over the damn place. Jennifer and Sarah must've caved in to legal pressure after being accused of child abuse by their nosy neighbor.
Word on the street claims they starved the kids.
A coroner's jury ruled Thursday that the deaths of Jennifer and Sarah Hart and their six adopted children as they drove off a Northern California cliff last year was a murder-suicide. https://t.co/qbLWcQC3wy

— KPIX 5 (@KPIXtv) April 5, 2019
Rather than let the investigation run its course, Jennifer and Sarah took the easy way out. The murder-suicide transpired roughly 3 hours after a case worker visited their home. "They both decided that this was going to be the end," said California Highway Patrol investigator Jake Slates.
"If they can't have their kids… nobody was going to have those kids."
Speaking of kids, all of their children are black.
Jennifer, 38, and Sarah, 38, are white.
Prior to her quietus, Sarah researched several painless suicide options on her cell phone which included drug overdose, drowning and hypothermia. To effectuate the crime, Jessica and Sarah got drunk as f*ck. Their blood alcohol level was higher than Snoop Dogg at the BET Awards.
They also had high amounts of Benadryl in their systems.
The kids were drugged too.
Sad, sad story.
Share your thoughts below.