Dad kills daughter over homework.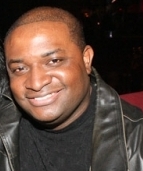 Blog King, Mass Appeal
ALBUQUERQUE — Brandon Reynolds, 36, is busy putrefying behind bars after the murderous imbecile killed his autistic 5-year-old daughter because… she didn't finish her homework. The filicide transpired Thursday night in Albuquerque, New Mexico. According to police reports, Brandon became incensed when his daughter refused to complete her assignments. He then grabbed a shoe and beat the little girl to death. Brandon said he ended up "blacking out" during the assault.
Father 'brutally beat' daughter to death for not doing her homework, police sayhttps://t.co/AzeOS43ghe pic.twitter.com/9omZj1q5ID

— FOX 8 New Orleans (@FOX8NOLA) April 6, 2019
When the benighted negro finally woke up around 1:00 a.m. Friday morning, he realized his daughter wasn't breathing and called 911. Upon their arrival, police officers noticed blood stains on the living room walls and carpet. Contusions were also found all over the child's body.
Medics performed CPR as the little girl was being transported to the University of New Mexico Hospital. But their endeavors failed. The insentient youngster was pronounced dead moments later.
"I was hoping to have more time with her. My heart just hurts so bad," said the girl's mother, Chantel DuBois, who lives in California. "She didn't deserve this."
Chantel felt so bad, she concocted a GoFundMe page roughly 24 hours after the murder.
Brandon was handcuffed and charged with child abuse.
Given the fact inmates loathe child abusers, he's lookin' at a daily regimen of ass whuppins.
Sad, sad story.
Share your thoughts below.