Claws season 3 looming ahead.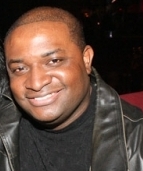 Blog King, Mass Appeal
NEW ORLEANS — French manicure anyone? How about a pedicure? That's right baby! White boy Roller and the "Nail Artisans of Manatee County" are back! Turner Broadcasting officials released a sneak peek promo for season three of "Claws" which is scheduled to premiere June 9th. The teaser doesn't divulge much. But we're given a coup d'œil of what to expect from the quintet of money laundering manicurists Desna (Niecy Nash), Polly (Carrie Preston), Quiet Ann (Judy Reyes), Virginia (Karrueche Tran) and Jenn Lyon (Jennifer).
Time 🙋‍♀🏻 To 🤷‍♀🏽 Run 🙆🏼 Florida 💁‍♀🏾. The #ClawsTNT queens are back and ready to take the throne June 9 on @TNTDrama. pic.twitter.com/Oh7nlHaWgp

— Claws (@ClawsTNT) April 4, 2019
The one minute promo also features an assemblage of rapacious casino clips and exotic stripper performances. If you recall… in the season two finale, Desna killed her duplicitous fiancé — Dr. Ruval (Jimmy Jean-Louis) — during a murderous bout of fisticuffs.
Momments later, Desna gave Russian crime boss Zlata (Franka Potente) a dirt nap before blackmailing Dixie Mafia honcho Uncle Daddy (Dean Norris). Virginia, who's in love with Desna's autistic brother, took a bullet at the end. She's wearing an eye-patch. But, other than that, she appears to be okay.
Again, the 3rd installment of "Claws" debuts June 9th on TNT.
Be there or be square!