D-Wade's son officially gay.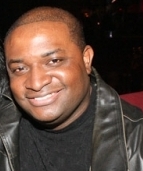 Blog King, Mass Appeal
MIAMI — First, Magic Johnson's kid. Now this. Zion Wade, the 11-year-old son of NBA icon Dwyane Wade, has come out the closet. The jovial pre-teen is openly gay and he's receiving ample succor from family and friends. Despite his ingenuous age, Zion was an active participant in Sunday's Miami Beach Gay Pride Parade. The little homo was out there switchin' like a runway model. Zion was accompanied by his stepmom, actress Gabrielle Union, and the two posed for a photo that's gone viral. The pic contains the caption: "We support each [other] with pride." Dwyane, who's retiring at season's end, was in Toronto for a game so he was unable to attend.
Gabrielle Union showed up to support her stepson, Zion, at Miami Gay Pride. https://t.co/A78GnF74nz

— OK! Magazine USA (@OKMagazine) April 8, 2019
However, the Miami Heat star disseminated a celebratory Instagram photo with the caption: "Zion had his [own] cheering section today. Wish I was there to see you smile kid." Zion's big brother, Zaire, mimicked daddy's effort. He also posted a pic on Instagram with the caption:
"Love you lil bro no matter what."
Twitter users lauded the familial support. @CamiCruzThomas wrote: "Dwyane Wade and Gabby Union supporting young Zion at Miami Pride is so beautiful. I could cry." Another user wrote: "Parenting done right. Much love to them. So inspiring." Do you agree with them?
Is Zion too young to determine a sexual orientation?
Should the Wade family support this?
Share your thoughts below.