Magic's resignation horrible disgrace.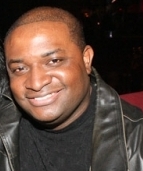 Blog King, Mass Appeal
LOS ANGELES — There's only a handful of black executives in big revenue sports. The NFL has one, and the NBA has a couple. Los Angeles Lakers president Earvin "Magic" Johnson was one of 'em until he abruptly resigned Tuesday night before his team's final game of the season. The Lakers stink so nobody's blindsided by their dysfunction. Still… rather than conclave with his boss — team owner Jeanie Buss — to confabulate his intentions, that negro Magic did the opposite.
The Hall of famer told a horde of media members he quit.
Jeanie didn't know.
General manager Rob Pelinka didn't know.
Hell, LeBron James and the players didn't know.
Nobody knew but Magic.
"Magic is worth a half-billion dollars. What they call that on the streets? F U Money, right? Uncle Jimmy call it F Everybody Money. What's the sense of having all that money if you can't tell somebody F U?"@UncleJimmySFY on why he gained more respect for Magic Johnson pic.twitter.com/42GzIseoGV

— Speak For Yourself (@SFY) April 11, 2019
"Today, I am going to step down as president," Magic told a gaggle of journalists at his impromptu press conference. "I was happier when I wasn't president." When a reporter asked if he informed his boss of the decision, the 59-year-old pillock replied: "No, I haven't. I couldn't. She doesn't know I'm standing here because I knew I would be crying like a baby in front of her. I'm about to cry now."
Cry?
Dude, you're a grown ass man — knockin' on 60. If you don't want the job, tell 'em.
Jeanie, a former Playboy bunny, hired Magic two years ago despite his lack of managerial experience. The ploy backfired. Magic effectuated a series of maladroit personnel moves and his gauche handling of trade talks involving Anthony Davis mortified the once proud franchise.
Fox Sports analyst Rob Parker lambasted Magic, calling him "Tragic Johnson."
Parker also said the Lakers are an absolute "mess."
Thanks to Magic, it'll be a long time before an NBA owner entrusts a former star to govern his or her basketball operation. Magic's abdication is the arguably most indecorous thing we've ever seen from a franchise executive, and it's really a damn shame.
Share your thoughts below.