Crazy man threw child from balcony.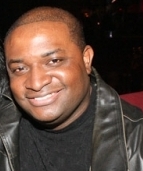 Blog King, Mass Appeal
MINNEAPOLIS — Ladies… the next time a man solicits your phone number, just say "yes" or lie and give him phony digits. Emmanuel Aranda, the 24-year-old malefactor accused of hurling a 5-year-old boy from the third floor balcony of Minnesota's Mall of America, is now charged with attempted murder. The near-fatal ordeal transpired Friday in Minneapolis. The motive? Emmanuel was reportedly so sick and tired of being shunned by women, he decided to kill someone as a reprisal. According to police reports, Aranda approached the little boy and his mother outside the Rain Forest Café.
Cops: Emmanuel Aranda Tossed Boy Off Mall of America Balcony Because Women Were Rejecting Him https://t.co/mNJvLu8sk2 pic.twitter.com/PqRRMzoWUE

— Law & Crime (@lawcrimenews) April 15, 2019
Realizing she was standing too close to a stranger, the mother politely asked Aranda if they should move. That's when he grabbed the kid and tossed him from the third level balcony of the mall's interior to the first-level floor. We're talking a 40-foot drop. Aranda tried to run towards the exit.
But, he was apprehended at the mall's transit station.
The poor kid remains hospitalized in critical condition.
"That a child, with his mother, at a safe public area like a mall, could be violently attacked for no reason is chilling for everyone," said Hennepin County Attorney Mike Freeman. "We charged Mr. Aranda with the most severe crime that the evidence allowed."
Many are labeling the incident a hate crime.
Aranda is a Somali immigrant and the child is white.
Share your thoughts below.