Crazy chick ruins Ménage à trois.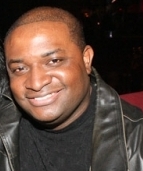 Blog King, Mass Appeal
WOODBURY — "You down with OPP?" Look, threesomes are cool as long as nobody demonstrates remonstrance with being the third wheel. Tasia Young learned that lesson the hard way. The 33-year-old pyromaniac is busy fumin' behind bars after she pulled a Lisa "Left Eye" Lopes by setting her boyfriend's apartment on fire following a Ménage à trois in Woodbury, New Jersey. The amorous ordeal went down last Sunday. According to police reports, Tasia and her boyfriend enjoyed simultaneous sex with another chickenhead. So far, so good. However, after everybody experienced an orgasm, the boyfriend implored Tasia to vamoose while asking the odalisque to stay. He even told Tasia to take a cab.
That's when all hell literally broke loose.
Police in Woodbury, New Jersey, say Tasia Young told them she had been "going through a lot" and was angry her boyfriend had her take a cab home after the encounter while the other woman remained at the home.https://t.co/ADGKlEhzht

— Jonathan Meeks (@jmeeks77) April 13, 2019
Rather than take her licentious ass home, a scorned Tasia patronized a local gas station where she purchased a box of matches and a container of lighter fluid. A few hours later, while fondling each other on a semen-stained mattress, the naked boyfriend and his side chick started smelling smoke.
When they looked out the window, they were greeted by a raging inferno. Fortunately, nobody was hurt. But, the boyfriend and a sextet of apartment residents were displaced. The complex suffered thousands of dollars in structural damage. Hope those negroes have renter's insurance.
The ensuing Tuesday, Tasia showed up at the police station to confess to arson. The jilted damsel told interrogators she's "going through a lot" and she felt "like she needed to hurt somebody." Tasia was later handcuffed and charged with arson, aggravated assault, criminal mischief and endangerment.
Her next sexual encounter will transpire in the slammer.
Moral of the story?
Stick with both THOTs like my boy John Ritter.
Three's Company is the shiznit!
Secondly, make sure the chicks are hot.
Tasia looks like Busta Rhymes so I can't blame homeboy for upgrading.
Just be careful.
Share your thoughts below.